Behavior training that's positive and effective.
Our behavioral specialist is a highly accredited and extremely experienced professional who loves positive reinforcement training and helping owners to correct their animal companion's bad habits — even their pet's worst habits that seem hardest to break.
We offer convenient private drop-off training sessions and monthly group training sessions at all of our locations. We also offer in-home training sessions for pets who feel more comfortable on their own turf. So whether you prefer your dog training to happen in a group class, one on one, or even in the comfort of your own home, it's your choice!
We are ready and willing to accommodate your and your dog's needs. Give us a call to sign up for our Memphis dog training that will help your pet become the best he or she can be.
Amy Lear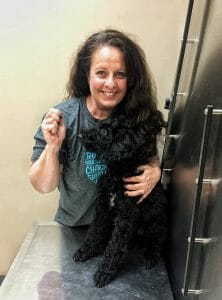 Amy Lear is a nationally recognized Certified Professional Dog Trainer. She is a graduate of the University of Memphis (1996) and a graduate of the Animal Behavior College (2009). She completed her CPDT-KA (Certified Professional Dog Trainer-Knowledge Assessed) in 2013.
Amy offers positive force-free training classes and private training at The Pet Hospitals. Amy is skilled in obedience, behavior modification and trains dogs for therapy work. Amy is a proud member of APDT, Community Animal Response Team, Animal Behavior College Mentor Trainer and is an AKC Canine Good Citizen evaluator. Amy enjoys working with pet parents and helping families communicate more effectively with their furry family members.
Amy lives in Germantown with her husband, two sons, three rescue dogs and rescue cat. She also has a palomino horse named Cody. On Amy's days off, she enjoys spending time at the barn and relaxing with her pack.
901.619.2283
901.619.2283
PALSdogtraining@yahoo.com
amylear.thedogtrainer.org